Taxi Transfers To and From Frankfurt Airport
Find Unbeatable Value Taxi Transfers


Frankfurt Airport Taxis - Fares, Distances and Where to Find Them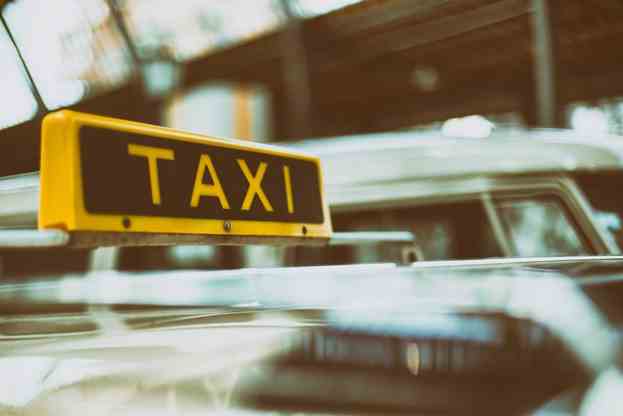 Making use of a taxi service is a convenient way to get to Frankfurt's city center or around Frankfurt to enjoy the tourist attractions. Travelling from Frankfurt Airport to the city center in a private taxi will take 20 – 30 minutes, depending on the time of day and traffic, and will cost approximately 29.00 euros. There are always taxis parked outside both terminals, but if there aren't: there are at least 100 digital information kiosks in the terminals that can help with onward taxi travel and the Welcome Center at Arrivals can also assist.
It is a 12 km trip into central Frankfurt, so if you're travelling to your hotel, perhaps to Leonardo Hotel in Münchner Strasse or to a Holiday Inn Hotel at Frankfurt Messe (Trade Fair ground) at Gutleutviertel district, you should pay no more than 33.00 euros for the trip. It's ca. 28.00 euros to Frankfurt's main train station in Bahnhofsviertel district.
Frankfurt taxis are readily available outside both terminals of Frankfurt Airport. Taxi fares are metered, and there is a basic rate of ca 3.50 euros, after which a day time rate of between 1.75 and 2.00 euros applies for every 15 km traveled. Rates differ at night. If you're travelling to Terminal 1, taxis will drop you off at Level 3, Departures.
Germany is always experimenting with environmentally-friendly, or 'green', ways of travelling in cities. Tuk-tuks, rickshaws and bike-taxis are a great way to get around central Frankfurt. Pedal-powered, they are perfect for two people exploring the city, but it's possible to book guided tours for up to 15 people too.
Velotaxis (tel +49 (0) 69 71 58 88 55, https://frankfurt.velotaxi.de/en/) offer this type of travel. Velotaxi charges 10.00 euros for a short 15-minute ride from the main train station (Hauptbahnhof) to the Messe (Trade Fair ground) and 30-minute tours cost 26.00 euros. To use a Velotaxi for up to 90 minutes costs 62.00 euros.
Hiring a Velobike taxi for an hour costs 44.00 euros. Children under the age of 10 are only permitted to travel when accompanied by an adult. City tours organised by the Tourism Board start at 42.00 euros, when group travel is booked (tel +49 (0) 69 21 23 0808, erlebnis@infofrankfurt.de).
Taxi fares to & from Frankfurt Airport (FRA)
Taxi Transfer Customer Reviews
Available Transfer Options