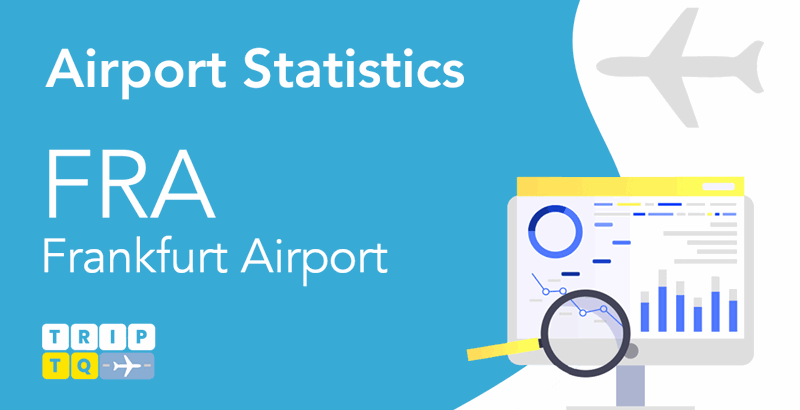 Frankfurt Airport Passenger Traffic Surges 17% in Q3 2023
Germany's Frankfurt International Airport registered a significant increase in passenger traffic in Q3 2023, with passenger numbers surging 17.06% year-on-year. This marks the highest passenger volume since the onset of the pandemic in 2020 and the post-pandemic years.
Sustained Passenger Growth at Frankfurt Airport - Q3 2023
Frankfurt Airport has been making continuous efforts to increase passenger volume growth. The significant improvement in Q3 2023 is a testament to these efforts. The airport saw a passenger volume of 17,642,075, marking a 17.06% change from the same quarter of the previous year. This progress is both positive and encouraging.
Looking back at the figures from Q3 2019 to Q3 2023, it's clear that the airport has been on a steady path of recovery following the global pandemic. In Q3 2019, the airport served 20,513,826 passengers. This number dropped dramatically in Q3 2020 due to the pandemic, with only 3,973,884 passengers - a change of -80.63% from the same quarter of the previous year.
However, since then, the airport has seen consistent growth. In Q3 2021, passenger volume increased to 9,286,124 (a change of 133.68% from the same quarter of the previous year). In Q3 2022, it increased to 15,070,792 (a change of 62.29% from the same quarter of the previous year).
Frankfurt Airport Passenger Volume - Q3 2019 to Q3 2023
Analyzing the Q3 2023 passenger traffic data for Frankfurt Airport reveals how it has fared compared to other quarters. When comparing Q3 2023 to Q3 2019 (the pre-pandemic quarter), it's evident that while the airport has not fully recovered to pre-pandemic levels, it is making steady progress.
The quarters that remain a challenge for this hub are those immediately following the onset of the global pandemic. However, with each passing quarter, this gateway is moving closer to its pre-pandemic passenger volumes. The sustained growth and resilience demonstrated by Frankfurt Airport are indeed commendable.
Passenger Traffic at Frankfurt Airport - 2018 to 2022
The passenger traffic at Frankfurt Airport has seen significant fluctuations from 2018 to 2022. In 2018, the airport welcomed approximately 69,385,941 passengers, slightly increasing by 1.51% to 70,435,867 passengers in 2019. However, the global pandemic in 2020 led to a drastic drop in passenger numbers by 73.40%, resulting in only 18,738,019 passengers.
Despite the challenges, the airport recovered in 2021 with a 32.17% increase in passenger traffic, reaching 24,765,459 passengers. The most notable change occurred in 2022, when the airport experienced a significant surge in passenger numbers by 97.02%, accommodating 48,792,319 passengers. This substantial increase could be attributed to the easing of travel restrictions and the return of consumer confidence in air travel. The trend suggests a positive outlook for future passenger traffic at this gateway.
Flight Statistics at Frankfurt Airport - September 2023
In September 2023, Frankfurt Airport served as a bustling hub for domestic and international flights. The top country destinations from this airport included Germany, the United States, Spain, Italy, and the United Kingdom.
Internationally, passengers frequently traveled to cities such as London, Milan, Vienna, Amsterdam, and Istanbul. Domestically within Germany, popular destinations were Berlin, Hamburg, Munich, Dusseldorf, and Leipzig-Halle.
The airport was primarily served by airlines, including Lufthansa, Condor, Air Dolomiti, Discover Airlines, and Lufthansa Cargo. These airlines were crucial in connecting passengers from Frankfurt Airport to various destinations worldwide.
Are you a travel publisher and would like this information for your site/blog/publication?
Contact us on this form to request Frankfurt Airport Statistics (Statistics, data and infographics are available for a wide range of airports worldwide - please tell us your requirements using the form)
UNBEATABLE VALUE CAR RENTAL

FREE
Amendments,
FREE
Cancellations,
NO
card fees!

airport_shuttle Need Airport Transfers?
Useful Information about Frankfurt Airport