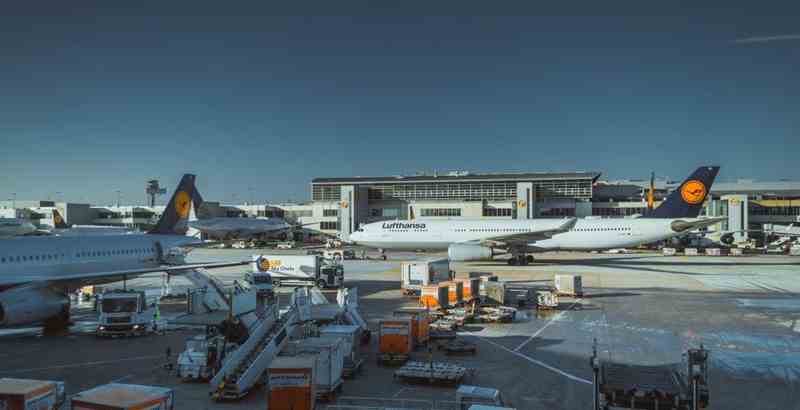 Frankfurt Tourist Attractions
Frankfurt has many attractions to offer and the surrounding regions of Hesse and Rhein-Main are among Germany's most beautiful regions to explore. You can hire a car at Frankfurt Airport and discover this part of the country for yourself, or simply join various tours.
Start your journey of discovery with a Hop-on Hop-off city tour in a double decker bus. Starting point is at any of the 14 stops that the Day Skyline and Express City Tour buses cover daily between the hours of 10.00 and 17.00. The tour lasts only an hour and buses leave every 30 minutes.
You'll get to see the main historic attractions: St Paul's Church, Goethe House, the financial district, Palmengarten, Alt-Sachsenhausen district, the amazing medieval Römer building and Senckenberg Museum. The main stops of the tour are in front of Central Station and Berliner Strasse/St Paul's Church. (Hop-on Hop-off Day Skyline or Express City Tour)
Speaking of Alt-Sachsenhausen: if you feel up to a 5-hour pub crawl that takes place every Friday and Saturday night, you should go to the Frankfurt Römer by the Fountain of Justice meeting point wearing your smartest clothes. Suitable for pub-crawlers aged 20 to 40, the tour includes a drink at every stop-over to get you into the mood for Frankfurt's nightlife. (Night Pub Crawl through Alt-Sachsenhausen)
You may not feel up to walking around museums the following day though, but there are plenty of things that will blow the cobwebs out of your hair and don't involve walking. On a 1-hour private sightseeing flight you'll get to see Frankfurt, one of Germany's busiest cities, without having to move a toe. Marvel at the skyscrapers that represent Europe's main financial hotspot and the fine views over the surrounding countryside. You'll meet your pilot at one of the many airports surrounding the city. (1-Hour Private Sightseeing Flight)
When your stomach has recovered from the pub crawl and the flight over Frankfurt, head out on a fabulous exploration of Rhein-Main soul food and cult drinks. Your guide will take you from the bustling financial district to the lovely Old Town and then onward to the chic district that lies south of the Main river. The tour takes in traditional family-run shops and pubs, as well as hotspots serving artisan food and drink that is currently 'in'. 5 beverages and 7 food tastings are included in the price. Meet your guide in front of the Traffic information booth at Hauptwache, 129 Zeil, 60313 Frankfurt. (Food Hopping Tour of Soul Food and Cult Drinks)
Let the 'Terror of the White Spider Tour' guides get under your skin with their amazing play-acting in a spooky forest. Lasting for about 75 minutes, the tour allows you to see Frankfurt from a very different perspective as you follow actors around the city, while they perform their play around you. Meet under the bridge at Nidda Park, close to Nidda Park Underground station. There are also parking spaces at your meeting point: Am Ginnheimer Wäldchen. This enchanted little wood makes for an excellent 'stage' at night. (Terror of the White Spider Tour)
Few things beat a Rhine Valley day trip! It's a must-do on a visit to Frankfurt. The vineyards, the views of the Lorelei (the Siren's Rock), the Rhine Valley itself, all make for unforgettable memories. Boasting medieval castles galore, the Rhine Valley is also home to St Goarshausen, a lovely little town where river boats stop off. (Rhine Valley Day Trip)
If you don't fancy joining tours, you can always explore Frankfurt using public transport. It's not a huge city, getting around is easy. Highlights include the City Forest to the south of Frankfurt, the largest inner-city forest in the country, and the Musemsufer district along the river, where most of Frankfurt's museums are located. The district is home to Deutsches Filmmuseum, which charts the history of Germany's film industry from its earliest beginnings to the present day.
If you're travelling with kids, Frankfurt Zoo is a must. It's one of Europe's finest and Germany's second oldest zoological garden, after Berlin Zoo. With more than 4,500 animals representing over 510 species and over 11 hectares of land, Frankfurt Zoo is also one of the largest zoos in Germany.
Frankfurt tourist attractions don't end there: the airport itself has many amazing things on show that should not be missed, including a great viewing platform.
UNBEATABLE VALUE CAR RENTAL

FREE
Amendments,
FREE
Cancellations,
NO
card fees!

airport_shuttle Need Airport Transfers?
Useful Information about Frankfurt Airport